I know it was only WIPW yesterday, but I can't wait until next week to show you what I have done with this cushion cover! I am in love with it, and it is
Little Woollie
inspired, can't wait to see how I make the rest......squeeeeeeeeeeee!
Even though I enjoy my crochet, I also love my food!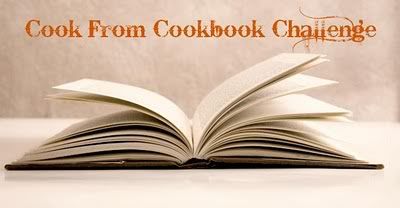 This is a lovely idea created by Natalie in
Misadventures in Craft
, who has come up with the valid points about cooking that I can relate with. We have cookbooks with lots of delicious meals in them, yet we rotate our well known trusty meals each week. I go through phases of making things from a cookbook, but I would love to try something new regularly every week or so.
I haven't yet decided what I would like to do, but I am sure I can fill you in with something yummy when I post my first challenge. Although Tink from
Master of a Thousand Things
is also taking part in this challenge, so be sure to check her out too :)
Now I am going to go and make myself some brunch, as seeing all these ideas is making me hungry!